It's the seventh week in our blog series 'Use YouTube to your advantage: A Marketing Manual' and this post covers everything you need to know about YouTube Annotations.
What Are Annotations?
While watching content on YouTube, you may have noticed the clickable overlays that often accompany a video. These are annotations: a feature unique to YouTube which allows users to add relevant links or information to their uploads.
When And How They Should Annotations Be Used?
Annotations provide an interactive feature to your content and encourage viewer engagement with your videos. Among the large variety of annotation types are:
1) Subscription links
Use annotations to encourage subscriptions by including a link to your channel's "subscription confirmation" page.
2) Navigation
Add links to your newest uploads or related playlists that encourage viewers to extend their viewing time on your channel. You can also use annotations to allow navigation within a single video by creating a table of contents.

3) Calls to action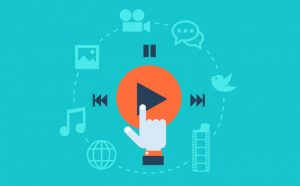 Invite viewers to like and comment on your video by adding simple text-box annotations.
4) Spotlight Annotations
This unique type of annotation allows video creators to create clickable areas within a video, with text or links that only appear when a viewer hovers over them with their mouse. These annotations are completely unobtrusive and allow for a truly interactive viewing experience.
5) InVideo Programming
Unlike regular annotations, InVideo Programming allows you to add links that appear throughout all of your uploads. These annotations can be used to promote a particular video by placing the thumbnail in the corner of all other uploads. They can also be used to promote your channel as a whole with the presence of a custom overlaying image or logo. Viewers who hover over the logo can even subscribe to your channel without interrupting the video they're watching.
Finally, here are some of the best practices for adding annotations:
Do not place annotations at the top of the frame. They will cover the title if your video is embedded on a web page.
Make sure your annotations do not block the actual content of your video.
Do not over-do your annotations. This can bombard viewers and look like spam.
If including annotated links before the end of your video, make sure they open in a new tab to avoid taking viewers away from the video they are watching.
But, annotations that appear at the end of a video should open in the same window.
Make sure to check out next week's post where we  explain how custom thumbnails can boost your video content.