YouTube has become an increasingly popular and fundamental marketing tool, offering endless opportunities to individuals and businesses. Online videos are the key to success as they reach a vast audience through devices such as mobile phones, tablets, laptops and more.
Because of this, YouTube is an incredible marketing opportunity for businesses. Your business can use YouTube to launch or promote products, show your brand's 'personality' and receive feedback from your customers.
To help get you started, we are creating a blog series, 'Use YouTube to your advantage: A Marketing Manual', to provide suggestions for developing successful content strategies for a 21st-century audience. Over the next 3 months, with weekly blog posts, we show you how to:
Create content that is appropriate for YouTube.
Best deliver this to your target audience (in the most effective and optimal ways).
Measure your success on YouTube.
But before all that, what are the benefits of delivering content across YouTube?
1) Videos Engage:
A recent ReelSEO study found that 96% of B2B businesses use video content in marketing and 73% see a positive Return on Investment. Video is an amazing marketing tool because it allows more user engagement.
2) Videos Attract:
A report by Cisco stated that by 2017 video will account for 69% of all consumer internet traffic! What's more, YouTube said that the number of hours people spend watching videos has increased (a massive) 60% from last year.

3) Ability to Share: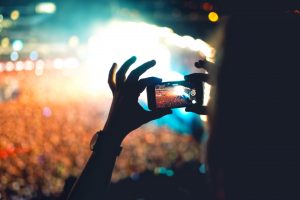 Videos are one of the most frequently shared mediums and what this means for you is that once you publish a video your reach can be increased, effortlessly. Think about the John Lewis Christmas ads. The 2014 ad was shared 202,953 times in its first 24 hours and this year's ad has smashed that with 6 million views in its first 2 days.
4) Cost Effectiveness:
Remember, YouTube is a free medium. Once you create content you can upload it to YouTube and it will remain there – for free, forever.
5) Feedback:
Users can comment on videos and engage in conversations. This can be an excellent way for a company to engage (for free) with their target audience and get beneficial feedback. This can be a FREE form of market research!
6) Search Engine Optimization:
Websites, using video content, rank highly among search engines. So, in order to increase your ranking – video content is fundamental. You can integrate your YouTube videos into your website and reap the rewards.
7) Incredible Reach:
 The latest statistics on YouTube's website state that YouTube has over one Billion users. Every day people watch hundreds of millions of hours of YouTube videos. YouTube reaches more 18-49 year olds than any US Network. Therefore having and maintaining a YouTube channel is an effective way to increase the visibility of your brand.
If you have not already begun to utilise YouTube as a marketing channel, this post will give you the jumpstart that you need!
Our next post will provide you with the 5 key principles for building a content plan for YouTube ensuring a truly successful marketing campaign.