It's the tenth week in our blog series 'Use YouTube to your advantage: A Marketing Manual' and this post covers everything you need to know about optimising the social reach  of your YouTube content.
One of the top attractions of online video and web series is the way it allows viewers to interact with the content creators. Viewers are given a unique opportunity to build relationships with each other and the people behind the videos in a way they could not with traditional video, such as television.  Online video is a social medium and  so, it is so important for users to fully optimise the social aspects of their content.
Through social media interaction, you create an engaged online community who will return to your channel and even promote your brand themselves. So in this blog we will guide you through using social media in order to optimise viewer engagement and encourage brand endorsement.
Recognise Your Community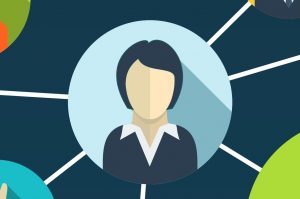 When you create valuable and engaging content, communities will inevitably emerge around your channel, with or without your direct involvement. To increase  the potential for these communities to serve as a marketing tool, you want to be the one leading their discussions.
By responding to comments and sharing news and updates, you can shape conversations while encouraging further engagement with your content. Take this  a step further and mention fans' names in your videos and read their comments for an audience. You should also consider offering merchandise and exclusive content to your biggest fans.
Discover and Interact With Your Top Fans
For channels with over 5,000 subscribers, YouTube offers a new tool for encouraging audience interaction: Top Fans. Merge your channel with your Google+ page and use the "Fans" feature so that you can identify your most engaged audience members and reach out to them directly.  By analysing their demographics, you can easily determine whether your videos are reaching your target audience. The Top Fans feature also allows you to share content privately among a circle of your most-engaged fans, establishing a strong, intimate community of those who are most enthusiastic about your brand. By reaching out to these viewers individually, you can gain valuable feedback and encourage sharing and endorsement of your content, growing your community and thus growing your brand.
Google+ Hangouts for the Ultimate Fan Interaction
With Google+ Hangouts, your brand can hold a video chat with up to ten people at once and broadcast it live for the world to see.  After the broadcast, a recording of the Hangout can also be uploaded to your channel and shared with fans who may have been unable to watch it live.  By allowing for personal, face-to-face conversation between YouTube creators and their subscribers, Google+ Hangouts can bring your brand closer to its target audience than ever before. They can be used for gathering testimonials and reviews, launching a new product or making an announcement, providing how-to demonstrations, or sharing a behind-the-scenes look at your company.
Use Multiple Social Media Platforms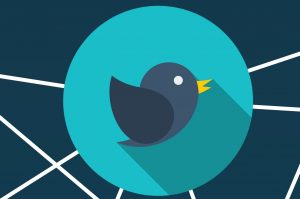 Finally, by reaching out to viewers on multiple social media platforms, you can further strengthen the community around  your brand while also  increasing brand awareness and  your audience. Every social network is different, so be sure to make use of each platform's unique benefits.
Facebook is great for video sharing. Twitter provides instant, public feedback once a video has been viewed. Google+ allows for audience segmentation and private sharing among just your top fans.  Once you've determined how to best use each social network, you can  engage with the right audiences in the most effective way.
As you can see, creating a community gives fans a reason to keep coming back for more videos. Remember the importance of conversations – healthy debates are a sign of a strong community. And don't just rely on one social media platform or, on the other hand, use every social media for the same output. It is important to use each social media platform individually for their unique benefits and the different people they attract.
Make sure to check out next week's post when we will take a further look at Google+ which, if used properly, will improve the discoverability of your content, engage your audience in new ways, and extend the reach of your channel.