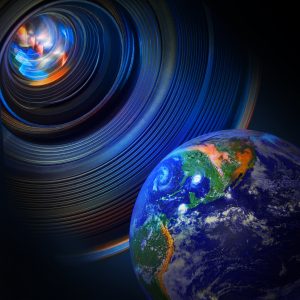 Travel is an experience. Unlike buying a new car or television or diamond necklace, one can't buy  "travel" as a static object. People travel to broaden their perspectives, confront new cultures, and see life through a different lens than their own. Yet tourism marketing  continually fails to equate the experience of traveling with their advertising methods. Travel ads are often unimaginative and single-minded. But they don't have to be.
The statistics show Video and Tourism Marketing go hand-in-hand
Video is the ultimate tool for tourism marketing. The statistics are overwhelmingly in its favor. In a 2011 Google survey, 66% of people reported watching online video when thinking about taking a trip. 64% of those surveyed used online video to help choose a destination, and 57% watched video to help choose accommodations for their travel. According to the report, travelers watch a combination of professionally-made videos and user-contributed video, but the number one preferred source of video (at 62%) are from corporate industries such as hotels, airlines, cruises, tours, etc. And that's not even the best part: of the travelers who reported watching online videos while planning, 45% of leisure travelers and 72% of business travelers said they were prompted to book as a direct result.
Video Sells an Experience by being an experience
The most common mistake in video tourism marketing is simply showing the basics: the beach, the hotel rooms, the restaurant, accompanied by a dull voiceover. But those things do not take advantage of the medium—a travel shopper can learn facts and see pictures of a place with an easy Google search. The best videos capture the experience and the essence of a place, and create an experience for the viewer. See, for example, this excellent tourism video from VisitFinland.com
This video doesn't waste it's time with facts and figures. Instead, it creates an ambience and a sentiment that moves the viewer to want to be a part of it.
A tourism video doesn't need to be serious, either. Take, for example, this award-winning advertisement from Norway.

This video is funny, and it is funny with a purpose. It seamlessly showcases many different aspects of the place and culture it aims to sell, and ties it all together with a tagline that directly incorporates one of Norway's most famous features.
Here's another video with a great concept. Tourism British Columbia takes one of the fundamental rules of storytelling—using all the senses—and makes it the focus of the video. The result is a film that is fully experiential, and a viewer that is completely engaged.

There's no limit on creativity in tourism marketing, and these videos are just a few examples of how online video can be a significant factor, if not the leading contributor, of your tourism marketing campaign.
Learn more on how travelers use online source for travel decision making