You've made it this far, so you're probably well attuned to the idea behind virtual events already. In fact after the dystopian nightmare that was 2020, you'd probably be hard-pushed to find anybody who hasn't attended a virtual event in some way, shape, or form.
For those of you in the know, I'd recommend skipping to the next paragraph now. For those of you out of the loop, a virtual event is exactly what it says on the tin, a typically physical location based event just brought online instead. Virtual events are a safer, more cost effective way to host your event and can reach a potentially greater audience than your physical event ever could. 
In this article, we're going to take a look at the four most common types of virtual events and provide you with tips, tricks and everything else to be considered to guarantee your virtual event is a hit. 
Webinars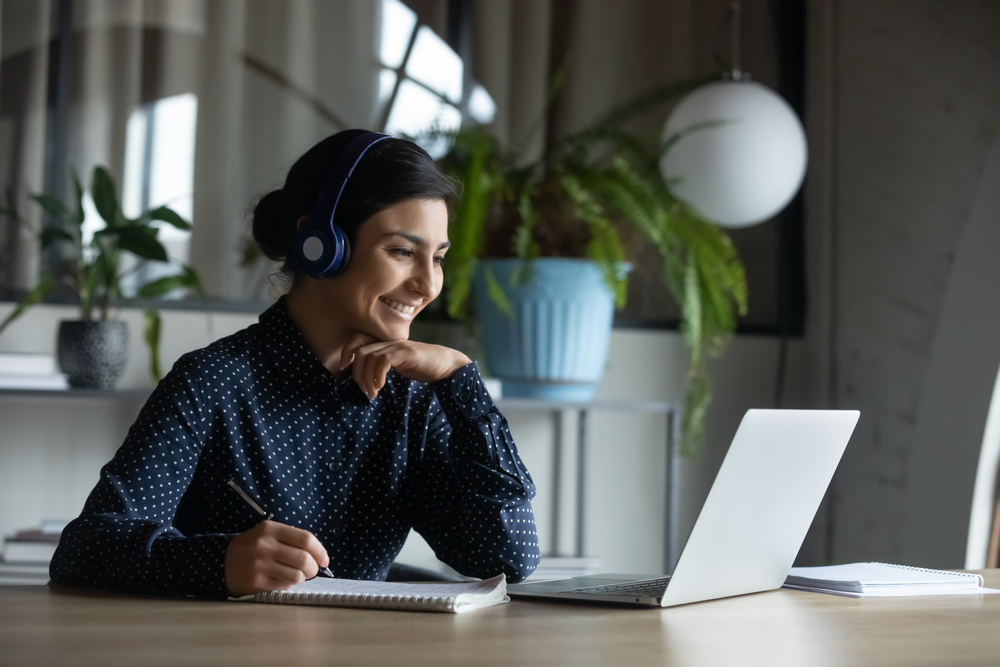 A webinar is basically an online presentation. Often oriented around the business/professional world, webinars are used to share knowledge, ideas and updates to viewers anywhere in the world. Like most physical presentations, webinars are typically one-way affairs i.e. audience interaction is limited to a Q&A session. Usually limited to one or a handful of speakers, webinars are a great way to engage audiences while simultaneously generating new leads.
There are plenty of webinar softwares available out there right now: Zoom, GoToWebinar, ClickMeeting, Demio, WebEx…we could spend the rest of the day listing software. Find the one that you feel most comfortable with, there's an infinite amount of crash courses you can take for each platform on YouTube. It's also worth knowing that your audience doesn't have to have the webinar software installed on their own device to watch webinar. 
A feature common on most webinar platforms is the chat where your viewers and talk to each other in an open forum, this can be switched off in most cases. Chat is perfect real time engagement with your audience, similarly with webinars' Q&A feature. Where chat is an open forum, Q&A is typically only seen by those running the webinar (this can be changed depending on the software being used). Questions can be answered live on air or responded to via text. Other often seen features of webinars include screen sharing, polls/surveys, and whiteboards, giving you plenty to work with in your digital presentation. 
Virtual Conferences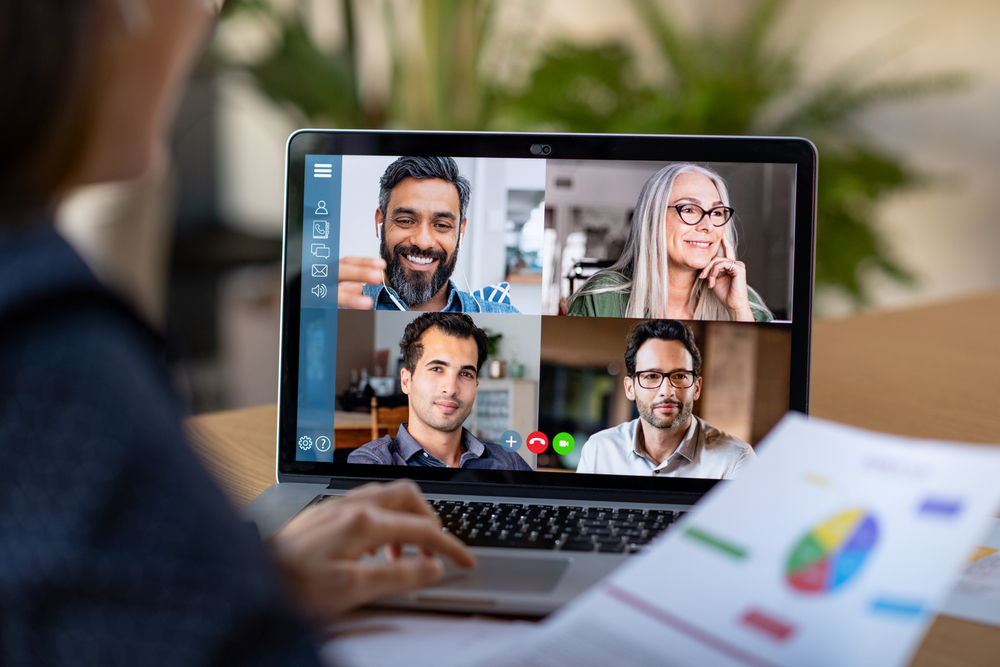 Compared to other categories of virtual events such as webinars, virtual conferences are longer in nature and typically have a larger audience. Virtual conferences can last for days, and even weeks depending on how an event organiser decides to break up the programming. These conferences are the largest type of virtual event, often drawing larger crowds. They also have more complex content and sometimes have a choose-your-own-adventure format offering many different breakout sessions, keynotes, and networking opportunities to choose from.
A typical format of virtual conferences is the Panel discussion. Panels are a great way to address complex topics at your virtual conference. A panel often represents many viewpoints and perspectives. By having multiple voices come together and discuss a topic, attendees have the chance to find common themes or explore other ideas they hadn't considered. Panel discussions are lively, and with multiple people taking part it's critical that you have a moderator to navigate the conversation. 
Another commonly seen feature of virtual conferences is Keynotes set the tone for large conferences and summits by weaving together storytelling, insights, and predictions for the future. These presentations can solidify your event's core theme and messaging. Bringing a keynote speech into the virtual space is a great way to amplify your speaker's message and reach a broader audience.
Internal Hybrid Events
These are town halls, sales kick-offs, companywide events, trainings, department meetings, and more. For organisations that span countries, even continents, internal hybrid events are used to share a message to the entire company when employees are not all gathered in the same place. While it would be great to fly every employee to your organisation's headquarters, it would be incredibly costly, and the scheduling required would be time-consuming. The next best option is to host events that are part in-person, part virtual.
External Hybrid Events
These events are held for those outside of your organisation. They can be user conferences or industry conferences. These events require higher levels of video production so that virtual attendees are provided a similar quality to in-person attendees. These events allow attendees who are unable to travel to the event to participate and learn. It is challenging to provide the same value at external hybrid events, as in-person attendees are able to network more freely and engage easily with content than those attending virtually.
So Where Can I Start?
Now with all your newfound knowledge on virtual events, why not start planning yours? Carve out your place by speaking directly to your audience, and if you don't have an audience, use a virtual event to create one! Here's your next steps below: