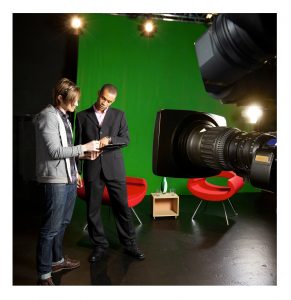 While a company may have a great idea for a video campaign, it is often hard to successfully turn strategy into a quality piece of work without the proper experience or equipment. That is where Video Production companies come into the mix.
1. Strategy:
Whether your brand's idea is planned to the T vs. a bunch of loose ideas, a video production company can work with your team to implement a plan. It takes an experienced producer and director to guide your team in deciding which elements of a video are possible given budget, location and talent available.
A production company can take a rough idea and turn it into a fully written script. They can also edit completed work and plan out the logistics of the production.
2. Cost:
Let's face it, video and editing equipment come with hefty price tags, which is why many brands choose to use outsourced video production companies. A production company will save your business thousands of Euros on equipment and extra employees needed for an in-house department.
Instead, you can have the same work produced at a higher quality for a fraction of the price.
3. Types of Video
There are many different genres of video marketing from interviews, corporate videos, promotional/informational videos, TV ads and event videos. Each category requires a specific angle and an experienced production company will be able to guide your brand through the process.
4. What you'll need to do:
Finding the right video production company can be done through recommendations or online research. It's beneficial to ask around in your industry and discover which companies are reputable.
Most major cities will have video production companies with established client bases. It's important to view a company's work and see if their style of production is one that matches your brand's identity.
5. Where you can used the finished video:
A finished video can be used in a multitude of ways for advertising and promotion. A video can be shown as an advert on television, used for informational purposes on a website, posted on social media sites, shown at events or distributed as promotional items.